Inauguration of the SISTO TechCenter
SISTO Armaturen S.A. officially inaugurated its new technology centre on 27 February in the presence of the Luxembourg Minister for Economic Affairs, Franz Fayot, and representatives of the two shareholders.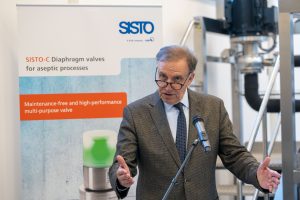 The Chairman of the Board of Directors of SISTO Armaturen S.A., Marc Solvi, underlined the good cooperation within the joint venture for the realisation of the planned investments and emphasised the importance of this new modern technical centre for the further development of the company.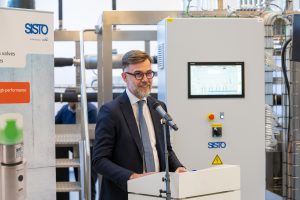 Franz Fayot, Minister of Economic Affairs, emphasised that SISTO, with its new climate-neutral technology centre and its innovative products, especially for the pharmaceutical and biotech industries, is a good example for the development of Luxembourg as an industrial location.Philipp Gaudlitz, Managing Director of SISTO Armaturen S.A.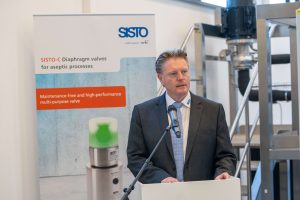 "The new TechCenter underlines our claim to continue to supply customers with innovative products of the highest quality," emphasised SISTO Managing Director Philipp Gaudlitz.
More than 3.5 million euros were invested in the 700 square metre, two-storey building. It includes test benches and experimental facilities that are particularly tailored to the needs of the pharmaceutical and biotech industries.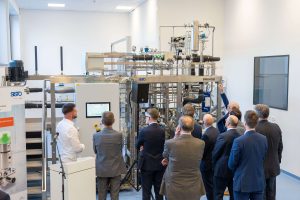 The SISTO development team can thus simulate all necessary cleaning and sterilisation processes under original conditions. All common cleaning media, compressed air, pure steam, vacuum as well as cold and hot water are used. "The TechCenter sets standards in the development and testing of diaphragm valves," Gaudlitz is convinced.
Furthermore, additional modern office space was created in the technology centre. As part of the company's sustainability policy, those responsible designed the building to be climate-neutral, as it requires neither heating nor cooling.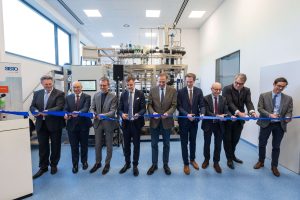 Read the complete press release here. 
SISTO Armaturen S.A. employs about 180 people at its site in Echternach / Luxembourg. SNCI holds 47.1 percent of SISTO, the KSB Group 52.9 percent.
SNCI is the national credit and investment company of the country of Luxembourg with total assets of 1.6 billion euros. SNCI's capital is wholly owned by the Luxembourg State.
KSB is a leading international manufacturer of pumps and valves. With its headquarters in Frankenthal, Germany, the KSB Group is represented on five continents with its own sales companies, manufacturing facilities and service operations. In the financial year 2022, the Group generated sales revenue of approximately € 2.6 billion with around 15,700 employees.