SISTO-CT valves and SISTO-CY valves
T and Y shaped valves only have one single seat but allow more complicated process flows and distributions than two-way valves. SISTO-CT and SISTO-CY valve bodies are manufactured from solid bar stainless steel as a standard.
For larger nominal diameters of the main pipe, more cost-efficient variants with welded lateral pipes are available.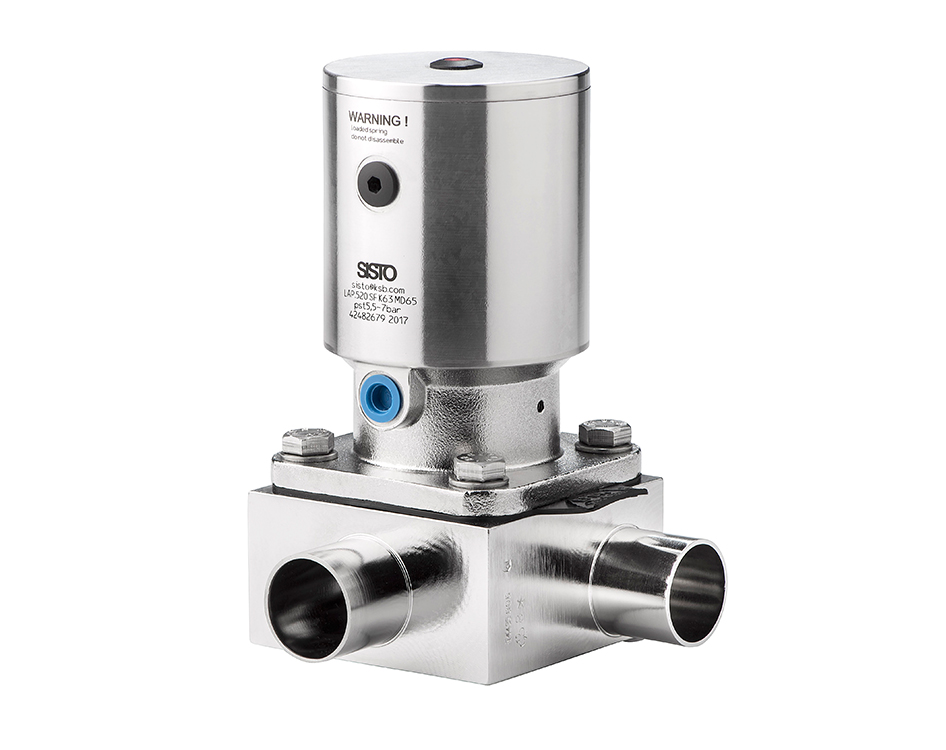 SISTO-CY and SISTO-CT valves are perfectly suited to create customised valve ring configurations. Thus modules can be configured which have no deadleg and can be fully drained.
We offer the option of performing the welding in-house and supplying these as already completely welded modules.